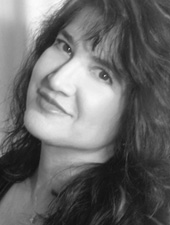 Diana Cantrelle is at home in opera, oratorio, TV & film. Critical reviews say: "Cantrelle is Carmen…sounds & looks great in the role…superb acting & singing; her deep rich voice gives new meaning to the words and her voice has vibrant vocal color & style; Cantrelle's interpretation of French repertoire, Verdi & Oratorio provides high points to performances where she shows delicate vocal warmth as well as her acting talent; As Amneris, Cantrelle sings with a focused thrillingly impressive sound; She gives is a powerful performance, with great emotion & passion."
Diana Cantrelle has performed with the Chalice Concert Series, NE Oratorio Society & Orchestra Society of Philadelphia, Hippodrome Theatre, Vocalypse – Nova Scotia, Canada; The Lyric – Baltimore, Wolf Trap, Peabody Opera Theatre, Kennedy Center, Washington Savoyards, L'Alliance Française, Divertimento Orchestra – Canada; Silesian State Theatre -Czech Republic, Cincinnati Opera, Capitol Operas NY & PA; Townsend Opera Players, Pittsburgh Undercroft Opera, Opera Santa Barbara, Opera Pacific, Pacific Symphony, Opus Concert Theatre, Atlantic Coast Opera Festival.
Works include: Brahms Opus 91 – Contralto Soloist – Chalice Concert Series; Mother – Amahl & the Night Visitors, Contralto Soloist – Bach Cantata Series – NE Oratorio & Orchestral Society of Philadelphia; Preziosilla – La Forza del Destino – Atlantic Coast Opera Festival; Tom Todoroff Acting Intensive – Summer NYC 2019; Leonora – La Favorita, Contralto Soloist – Bach Christmas Oratorio; Witch – Hänsel und Gretel, Amneris – AÏDA, The American Prize Finalist for Opera & Oratorio 2019-20; Best of Columbia 2019 & 20 Award; Carmen – Carmen-Vive la Liberté; Vive la France – A Celebration of France & Friendship CD; Madame Flora (Baba)– The Medium, Adalgisa – Norma.
Miss Cantrelle studies voice with Dr. John Van Cura. Coaches – Dan Micciche, Bobby Smith, Michael Adcock, François Loup & William Sharp. Acting – Tom Todoroff, John Astin, Roger Brunyate, The Theatre Lab – DC
Masters of Music in Voice Performance/Vocal Pedagogy with Composition Studies from Peabody Conservatory of Music – 2012 www.dianacantrelle.com
http://www.youtube.com/dianacantrellediva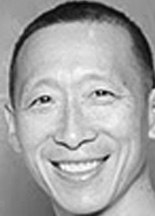 Alex Tang (piano/instrumental tracks) has played for numerous productions at the Kennedy Center, Smithsonian, Arena Stage, Signature, Studio, National, Shakespeare, and Ford's Theatre, including the national tours of Mamma Mia!, Wicked, and The Lion King. He plays for a wide variety of musical groups and performers throughout the D.C. area, including the Gay Men's Chorus of Washington, American Pops Orchestra, and D.C. Cabaret Network. www.alextang.us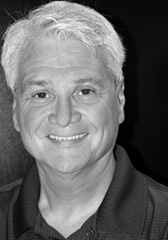 Kevin Crysler, M.B.A. (Director/Production Manager) is the president of Opus Concert Theatre. Previously, he had an extensive career as an actor, director, designer and producer in opera, theatre, television and film. He has narrated concerts for the Atlanta Opera and The Atlanta Symphony, and was the preview lecturer for Opera Pacific in Orange County California for nine years. He has taught acting for singers in the MFA program at Cal State Long Beach and has taught opera appreciation courses at University of California, Irvine and Saddleback College. He is currently the owner of Mr. Handyman in Anne Arundel County and a resident of Columbia.