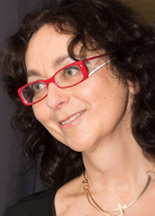 Nonna Kaler-Slutsky, (Ensemble Maestra/Concert Pianist) the musician of multiple fields is a pianist, conductor, teacher, singer, and narrator. She is also founder/artistic director of the concert series "East-West Musicales" ("EWM") and the "New Opera Theater with puppets" (2009). With over 40 years of performing and teaching experience, Mrs. Kaler-Slutsky founded "Piano Performance School of Music" in 1993. As a professor of the piano performance and as an accompanist, she worked at the Peabody Conservatory of JHU, Baltimore School for the Arts, UMBS, CCBC. For the past 8 years, Mrs. Kaler-Slutsky has hosted, performed, and narrated more than 100 concerts. The guests of the series "EWM" were all distinguished musicians well recognized in U.S. as well as abroad. Nonna Kaler-Slutsky immigrated from Moscow, Russia in 1991 where she graduated with DMA/MM from The Tchaikovsky Moscow State Conservatory and with BM from The State Gnessin College of Music in Moscow, performed at some of the best venues in Russia.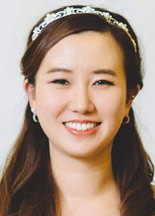 Aejin Kim, (Concert Pianist) was born in Seoul, South Korea, began studying piano at the age of five and started accompanying at the age of 12 with prominent musicians. She received bachelor of music and master of music in piano performance and instrumental accompanying from Temple University Boyer College of Music and Dance (Philadelphia, PA). At Boyer, she studied with world- renowned Lambert Orkis. While at Temple, she accompanied over 50 recitals, juries, and numerous lessons. She taught college level piano as a graduate teaching assistant and a member of Pi Kappa Lambda National Music Honor Society. Moreover, she was hired as an accompanist for "University Singers" (conductor; Dr. Jeffery Cornelius), one of the big choirs of Temple University. As a very talented accompanist, she had many concerts in central Philadelphia including Kimmel center, Billy Graham Center, Tomlinson Theater, Lincoln center, and so on. Also, she joined the committee for student hospitality for annual piano competition at Old Dominion University (Norfolk, VA). She managed this big event every year successfully with Dr. Harold Protsman from year of 2004 to 2007.
As a piano teacher since the year 2000, she exactly knows how to make lessons both educational and interesting for individual student. Due to the result of her efforts to be a great teacher, she was elected by both students and parents as a best teacher in Symphony school of music, PA (2011). Also, she obtained Master degree and Graduate Performance diploma in vocal accompanying major at Peabody conservatory in Johns Hopkins University (Baltimore, MD) as she is widening her music fields into accompanying focused on vocal music. She previously played in Towson University for solo and ensemble music festival and Howard Community College for "Hansel and Gretel" opera. In addition, she performed and did a vocal coaching for Falstaff, Cendrillon, Die Entführung aus dem Serail, Magic Flute, Il barbiere di Siviglia. Currently, she works at UMBC as a collaborative pianist and active member of MTNA and HCMTA.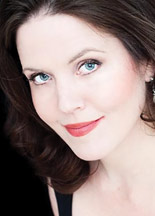 Acclaimed for "exquisite artistic and dramatic interpretation," Karen Myers Rhodovi (AÏDA, Ethiopian Princess) has performed with Lyric Opera of Baltimore, Baltimore Concert Opera, Baltimore Opera Theater, Fort Worth Opera, Summer Opera Theater Company, Abilene Opera, Dallas Opera Project, Peabody Opera Theater, Opera AACC, Baylor Opera Theater, Lyric Opera of Waco, Live Arts Maryland, Harford Choral Society, Arts for Hearts, The Mosaic Concert Series and the Baltimore Bach Concert Series.
Operatic performances include Violetta, Gilda, Zerbinetta, Konstanze, Pamina, Die Königen der Nacht, Die erste Dame, Susanna, Clorinda, Magnolia, and Blanche de la Force, among others. Ms. Myers Rhodovi has also been engaged as an orchestral soloist for numerous opera galas in roles including Mimi, Cunegonde, Lucia, Antonia, and Frasquita, and other works, including Carmina Burana, Bach's St. John's Passion, St. Matthew's Passion, B Minor Mass, Magnificat and numerous cantatas, Vivaldi's Gloria and Magnificat, Handel's Utrecht te deum and Judas Maccabeus, and Messiah, Haydn's Missa tempore belli, Mozart's Great Mass in c minor, Coronation Mass, and Exsultate, jubilate, Faure's Requiem and Beethoven's Ninth Symphony.
Ms. Myers Rhodovi is a soloist and section leader for Church of the Immaculate Conception in Towson and Temple Oheb Shalom, the featured soprano for monthly Opera Nights at Sotto Sopra, and a recipient of the George Castel Memorial Award for Outstanding Vocal Performer from the Peabody Conservatory of Johns Hopkins University.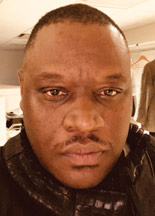 Keith Craig, (Tenor, Radamès) is an accomplished artist who possesses an instrument of great power, fullness, and beautiful color with ringing top notes. His professional operatic debut was as Don José in Bizet's Carmen with the Municipal Opera Company of Baltimore (MOCB). Mr. Craig continues his operatic career along with numerous concert, recital and oratorio soloist roles throughout the United States, Europe and Africa.
Mr. Craig performs with MOCB including an acclaimed Remus in Scott Joplin's Treemonisha production. Other US productions include Kaspar in Amahl and the Night Visitors with the Asian American Music Society, and Raoul de Saint Brioche in The Merry Widow for Light Opera Company of Southern Maryland. Mr. Craig made his European operatic debut with the Amalfi Music Festival singing the roles of Rodolfo in La Bohème and Rinuccio in Gianni Schicchi and Rinuccio with Loudoun Lyric Opera.
As an oratorio tenor soloist, he has appeared in Haydn's Lord Nelson Mass and Rossini's Stabat Mater with The Heritage Signature Chorale (DC), and Beethoven's Ninth Symphony with the Prince George's County Philharmonic Orchestra. During a Switzerland and Germany tour, he was a featured soloist in Leonard Bernstein's Chichester Psalms for the Chicago Sinfonietta. Recent performances include the tenor soloist in J.S. Bach's Magnificat in D Major at The Basilica of the National Shrine of the Immaculate Conception Church, (DC) and the tenor soloist in Beethoven's Ninth Symphony with the Old Bridge Chamber Orchestra.
He sang Roberto in Le Villi with the American Center for Puccini Studies, the role of Nelson in Porgy and Bess with Tulsa Opera, and a featured soloist in Haydn's Lord Nelson Mass with Howard University. He also sang the role of Crabman from Porgy and Bess at the National Portrait Gallery, Washington, (DC) and the role of the Owl in Pinocchio with the Opera Theatre of Northern Virginia. He also sang the role of Mingo from Porgy and Bess with Washington National Opera. Mr. Craig recently sang the role of Canio from Pagliacci and Turridu from Cavalleria Rusticana with Hub Opera Ensemble and Canio from Pagliacci with Mississippi Opera. Also, he recently became a member of the American Spiritual Ensemble. Mr. Craig is an award winning performer.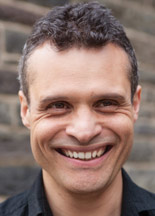 Venezuelan-American Aurelio Domínguez, (Tenor, Radamès) started his musical career at a young age playing viola, which he played professionally for many years. His operatic appearances include Cavaradossi in Puccini's Tosca, Turiddu in Mascagni's ​Cavalleria Rusticana, Il Duca in Verdi's ​Rigoletto with the Virginia Opera and Miami Lyric Opera, Camille in Lehár's The Merry Widow with Opera Delaware, Don Carlo in Verdi's Don Carlo, Nemorino in Donizetti's L'Elisir D'Amore, Orpheus in Offenbach's ​Orpheus in the Underworld (in which Dominguez played Orpheus' violin solos on stage), Edgardo in Donizetti's Lucia di Lammermoor​, Rodolfo in La Bohème​, Marco in Sullivan's The Gondoliers, and Romeo in Gouno–d's Romeo and Juliet with Center City Opera Theater in Philadelphia. Mr. Dominguez has also performed Tonio in Donizetti's ​The Daughter of the Regiment, B.F. Pinkerton in Puccini's Madame Butterfly​, Prince Tamino in Mozart's Magic Flute, and Colonel Fairfax in Sullivan's The Yeoman of the Guard​. He has also participated in the Associazione Prato Lirica's Concert Series in Prato, Italy, Opera Delaware's Concert Series and Outreach Concert Program.
His non-operatic repertoire includes Haydn's The Creation with the Sylvan Chorale, Handel's ​Messiah (which Domínguez has performed as a conductor, soloist, and violist,) and J. S. Bach's ​Magnificat and ​Christmas Oratorio. ​He has performed, as both a soloist and violist, in ​Mozart's ​Requiem​, ​C minor Mass "The Great," Coronation Mass​, and Solemn Vespers​, Leonard Bernstein's ​Chichester ​Psalms, and Orff's ​Carmina Burana​.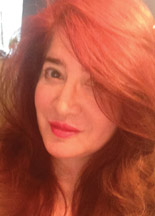 Diana Cantrelle, MM, (Dramatic Mezzo-Soprano, Amneris, Daughter of the Pharaoh) is at home in opera, oratorio, TV & film. Critical reviews say, "Cantrelle is Carmen…sounds & looks great in the role…superb acting & singing." "Her deep rich voice gives new meaning to the words and her voice has vibrant vocal color & style." "Cantrelle's interpretation of French repertoire, Verdi & Oratorio provides high points to performances where she shows delicate vocal warmth as well as her acting talent." "Cantrelle is a smart choice with her ability to give emotional depth to the opera's score." Diana Cantrelle has performed at the Hippodrome Theatre; Vocalypse Productions in Nova Scotia; The Lyric in Baltimore; Wolf Trap; Peabody Opera Theatre; Kennedy Center; Washington Savoyards; L'Alliance Française; Divertimento Orchestra in Canada; Silesian State Theatre in Czech Republic; Cincinnati Opera; Capitol Operas NY & PA; Townsend Opera Players; Pittsburgh Undercroft Opera; Opera Santa Barbara.
Recent works include: Sir Roderick Venon in Jolly Roger; Mother in Amahl & the Night Visitors; The American Prize for Opera & Oratorio 2017-18; Carmen in Carmen-Vive la Liberté; Ulrica in Un Ballo in Maschera; Vive la France—A Celebration of France & Friendship CD Release/Recital 2017; Witch in Hänsel und Gretel; Azucena in Il Trovatore; Suzuki in Madame Butterfly; Charlotte in Werther; Madame Flora (Baba) in The Medium; Adalgisa in Norma.
Miss Cantrelle studies voice with Carmen Balthrop and coaches with Susan Morton, Michael Adcock, Simeone Tartaglione, baritones François Loup and William Sharp. Acting studies with John Astin, Roger Brunyate and Garnett Bruce. Ms. Cantrelle holds a Masters of Music in Voice Performance/Vocal Pedagogy with Composition Studies from Peabody Conservatory of Music in 2012. www.dianacantrelle.com or www.youtube.com/dianacantrellediva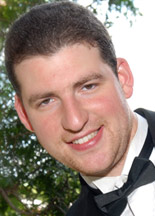 Mr. Albert Niedel, (Baritone, Amonasro, King of Ethiopia) is a Lyric-Dramatic Verdi baritone who is a USA citizen born in Budapest Hungary. Mr. Niedel holds a Bachelor's of Arts from Bowie State University with academic Honors and Master of Arts/Music from Morgan State University. Albert Niedel is a winner of various competitions including NATS Advanced College, which consisted of participants from Maryland, Washington DC, Virginia and Pennsylvania as well as the Baltimore Music Club competition winner in professional vocal category. Most recently Albert Niedel was selected as the finalist for the Edward M. Murray Vocal Competition in Ithaca Opera Company NY. Over the years Mr. Niedel has served both as cantor at jewish congregations and as opera singer performed with various opera companies in North America and Europe as well as worked with internationally acclaimed conductors and singers such as Christian Badea, Michel Plasson, Inessa Galante, Jason Stearns, Lois Alba and also featured in number of master classes by world-renowned singers like Wei Song, Sylvia Sass, Simon Estes and Madame Montserrat Caballe who personally invited and selected Mr. Niedel to participate in her final master class and Opera Gala concert in Zaragoza Spain in September of 2011. In addition, Mr. Niedel has been previously featured at the French and German embassy as well as performed a solo operatic recital at the State Department in Washington DC. Mr. Niedel was among selected guests to perform at the house of the President of Israel, Governor of Louisiana, Mayor of Long Island and others. Among some of his roles are Rigoletto, Onegin, Gianni Schicchi, Figaro in the Barber of Seville, Tonio and Silvio in Pagliacci, Amonsaro in Aida, Count Di Luna in IL Trovatore, Renato in Un Ballo in Maschera, Gerard in Andrea Chenier, Enrico in Lucia di Lammermmor, Zurga in the Pearl Fishers, Count Almaviva in Le Nozze di Figaro, the villains in Tales of Hoffman and others. For more information please visit www.albertniedel.com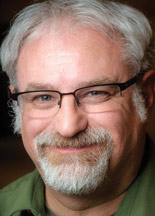 Stanley Livengood, (High Priest, Bass Section Leader) is primarily a music educator and conductor. Mr. Livengood has sung in and conducted numerous school, community, and church choirs. He was a featured soloist with the Fort Smith (Arkansas) Chorale and also for the Fort Smith Symphony's performance of Handel's Messiah. He recently was named the new conductor of the NoVA Lights Chorale in Falls Church, VA. With a love of the theatre, Dr. Livengood has acted in plays and musicals in Illinois, Arkansas, and Maryland. In recent years he has appeared as Merlin in Camelot, Third Officer Pitman and musician Wallace Hartley in Titanic: The Musical, in a workshop production of a new musical called Do It Now! in Baltimore, and as a featured extra in House of Cards – 4th season. He has performed with suburban D.C.'s Wolf Pack Theatre Company in the comedy Love, Sex, and the IRS, in the world premiere drama Dancing at Midnight, and in the world premiere musical Memories and Legends. For the latter show, he also served as the Music Director, which earned him a "Take a Bow" nod from the D.C. Metro Area Theatre Arts group.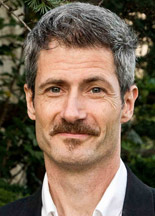 Gregory Scott Stuart, (Baritone, Il Re/Pharaoh) is a performer with a broad experience in the arts. He manages to sing several opera roles each year locally & regionally in addition to engagements as a stage director, actor, and church musician. This season he sings the Father in Hänsel & Gretel (NY Lyric Opera), Sharpless in The Tragedy of Madame Butterfly (Loudoun Lyric Opera), Enrico in Lucia di Lammermoor (Center Stage Opera) and Don Alfonso in Così fan tutte (Bethesda Summer Music Festival). He was a soloist in world premieres of Paul Leavitt's Cantata Emmanuel, Magnificat and in premieres of his Requiem in Washington, Paris and at Lincoln Center, NYC and on CD. As an actor, he played in the Helen Hayes nominated ensemble of Optimism or Voltaire's Candide at Spooky Action Theatre and has a slew of Shakespeare roles to his credit with Shakespeare Opera Theatre, Baltimore Shakespeare Festival, Three Rivers Shakespeare Festival, Seacoast Repertory Theatre, New England Shakespeare Festival, and has tread the boards at DC's Studio Theatre and in musicals with Pittsburgh Playhouse, Bay Theatre & Ithaca Opera, including a national tour of Seven Brides for Seven Brothers. He has directed 4 operas for Loudoun Lyric Opera and directed Sadko this March for Bel Cantanti Opera & last season's US premiere of a French musical, Bigoudi, world premieres of Phillip Freund's Jocasta and Sean Pflüger's opera Children in the Mist. Mr. Stuart works for Vocal Arts DC, is the Artistic Director for Loudoun Lyric Opera, teaches singing, theatre, French and yoga.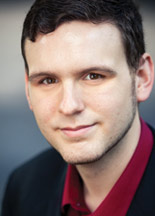 Joseph Kaz, (Messenger-Tenor Section Leader) is a tenor and composer based in the Washington, DC area. Recent performances include singing the role of Le Prince in Viardot's Cendrillon with Bel Cantanti Opera, Monostatos in Mozart's Die Zauberflöte with Opera AACC the Professor in South Pacific with Annapolis Opera, Fenton in Verdi's Falstaff with the Shakespeare Opera Theatre, Vogelsang in Mozart's Der Schauspieldirektor, at the Catholic University of America, and ensemble appearances with Annapolis Opera, Bel Cantanti Opera, and Maryland Lyric Opera. An advocate for new opera, Kaz created the roles of the Dean and Vicar in Patrick Valentino's Monuments Men, and sang in the ensemble for the world premiere of A Wolf By the Ears by Dana Wilson. Upcoming performances include covering Edgardo in Lucia di Lammermoor with Opera Susquehanna. A graduate of Ithaca College and the Catholic University of America, Kaz has studied with renowned singers and teachers including Patrice Pastore, Rick Christman, Marc Webster, Jeffrey Springer, and Fabiana Bravo.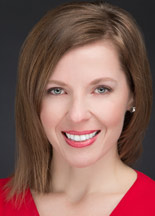 Shanna Balman, (High Priestesses Soprano Section Leader) holds a Master's degree in vocal performance from Peabody Conservatory of Johns Hopkins University. She is at home in many varied styles, performing at the Meyerhoff Symphony Hall, in Baltimore, Maryland, as a semi-finalist in the Billie Holiday Vocal Competition; with Dell'Arte Opera Company in New York City; and the West Virginia Symphony singing Ralph Vaughn Williams', Serenade to Music. She has also performed in master classes with famed baritone, Nathan Gunn and Pittsburgh Opera Company. In recent years, she has performed the roles of Gennariello from Salvator Rosa, Marchesa from Un giorno di regno and Zerlina from Don Giovanni in Philadelphia. She debuted Opus Concert Theater in 2017 as a cover for Frasquita in Carmen.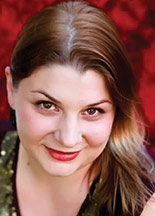 Virginia Morgan Arey (High Priestesses Alto Section Leader) is a mezzo-soprano and music teacher in the Baltimore metro area. She received her undergraduate degree from Oberlin Conservatory and her master's degree from the American Kodaly Institute at Loyola University in Baltimore. Opera credits include: Alto section leader/Mercedes cover for Carmen, with Opus Concert Theatre, Mercedes in Hub Opera Ensemble's production of Carmen, as well as a long-time member of the Annapolis Opera Chorus. She is the Alto section leader and soloist at the Church of the Good Shepherd in Ruxton. She has sung with the Baltimore Choral Arts Society and is a member of the Concert Artists of Baltimore. As a music educator she has taught elementary vocal music and chorus in Baltimore County Public Schools for 13 years. Ginny lives in Sykesville with her husband and two children.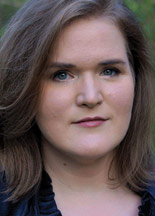 Stephanie Shade (Priestess Trio, Sacerdotessa, Soprano Ensemble) is an actor and singer based in Columbia and is excited to make her Opus Concert Theatre debut. She last appeared as the Doctor in Just Off Broadway's production of David Rimmer's New York. Additional selected credits include: Sister Act (Sister Mary Celeste) at Dundalk Community Theatre, Haddon Hall (chorus) with Victorian Lyric Opera Company, The Hollow (Gerda Cristow) wit Laurel Mill Playhouse, Amadeus (Dorabella, Ensemble) with Greenbelt Arts Center, and The Pirates of Penzance (Mabel) with Chaminade University of Honolulu. She is a winner of the 2007 Hawai'i Public Radio Art Song Contest. Among other classes, she has studied acting and improvisation at Everyman Theatre and is currently studying with Jennifer Casey Cabot (Potomac Vocal Institute).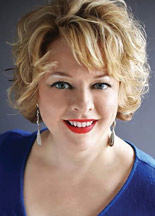 Jillian Finnemore (Soprano, AÏDA Cover) is thrilled at the opportunity to cover the amazing role of Aïda. Ms. Finnamore has performed all over the world, as well as in the United States. Thus far, her favorite mainstage roles have included Tosca (Tosca), Mimì (La Bohème), Violetta (La Traviata), Desdemona (Otello), and Lucia (Lucia di Lammermoor). Jillian has also performed as the soprano soloist in numerous oratorios, including Messiah, Faure's Requiem, Schubert's Mass in G, and the Christmas Oratorio by Camille Saint-Saens. She enjoyed performing the comic operas The Old Maid and the Thief and Victor Herbert's Orange Blossoms, in which she sang the role of Helène. Ms. Finnamore has also toured a solo recital based on Joseph Campbell's Hero's Journey and popularized through the Star Wars franchise. Jillian was born in Papua New Guinea and raised in French West Africa.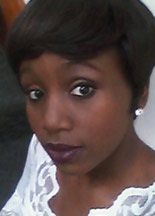 Victoria Ham (Henderson) (Soprano) began her musical journey at the age of 14 at Duke Ellington School of the Arts located in Georgetown, DC where she studied voice under Dr. MaryJane Ayers. Since Ellington, Victoria continues to pursue her B.A in Vocal Music at Morgan State University, studying under Mrs.Rebecca Echols. Victoria has sung on many student recitals and competed in many vocal competitions. She has sung many different Arias such as Mozart's Italian aria Vedrai Carino from the opera Don Giovanni and Handel's Italian aria Saper Vorreste from the opera Un Ballo In Maschera. Also, not only does Victoria sing in English and Italian but she sings music in many different languages such as German, French, and Latin. Victoria truly enjoys the art of singing and after Morgan State she plans to further her endeavors with a Master's degree in Teaching.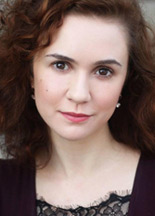 Juliet Rose Beach (Soprano) is thrilled to participate in her second production with Opus Concert Theatre. She has been studying classical voice for close to four years now, with three of those being under Diana Cantrelle. Juliet has been heavily involved in local theatrical productions throughout Maryland since 2010. She has been accepted into numerous acting programs, including The American Academy of Dramatic Arts and the New York Conservatory for the Dramatic Arts.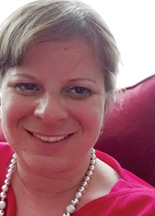 Emily Zimmer, (Soprano, Stage Manager and Priestess Trio Cover) is thrilled and honored to be performing once again for the Opus Concert Theater. April of 2016 she played the part of the Second Witch for the opera Dido & Aeneas. In 2017, she was in the ensemble for Carmen andplayed a shepherd in Amahl and the Night Visitors. Emily is, also, a chorus member and soloist with Showtime Singers in Ellicott City. They perform throughout Maryland and every other year in Colonial Williamsburg. Emily has been performing since she was in 6th grade. In college, she performed in a variety of operas and ensembles. She completed the Peabody Preparatory Certificate as a high school student. Emily is currently studying voice with Diana Cantrelle and enjoys singing the beautiful Italian lyrics of AÏDA in the ensemble.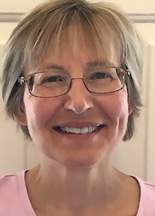 Ellen Ehrenrelch, (Alto) Ellen is thrilled to be in the chorus of her third Opus Concert Theatre production! She also sings in Columbia Pro Cantare and studies voice with Diana Cantrelle, who has helped her immensely by her patience and good humor! Ellen would like to thank her family and friends for supporting her, especially her loving husband Mark.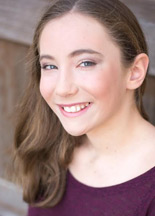 Mattie Newgent, (Alto) is a twelve-year-old singer and actress. Her performances include Ahmal and the Night Visitors, Grease, Bye Bye Birdie, You're a Good Man Charlie Brown, High School Musical, AÏDA and she will be in the Columbia Center for Theatrical Art's summertime production of Newsies. Mattie participates in her middle school's Chamber Choir.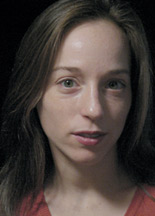 Laura Starita, (Alto) is a professional writer and graphic designer making her first appearance with Opus. She sings alto in the Columbia Pro Cantare, was a member of the Swarthmore College all-woman's a-Capella group Grapevine, and makes regular appearances as a singer of shower ballads and bedtime lullabies. She lives in Maryland with her husband and three children, at least one of which is a dog.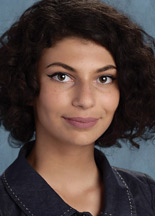 Elena Patricia Wenderoth, (Soprano) is a young girl at Wilde Lake Middle school. Eleana Wenderoth has been a part of many choirs and plays. In grades 4 and 5, she was in the Howard County Children Choir, and in grades 7 and 8, she was part of Howard County Gifted and Talented Choir. She has been in plays such as Oliver, in which she played the part of Nancy, and Annie, as the part of Miss Hannigan.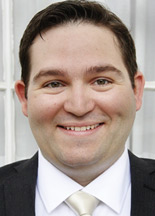 Christopher Allison, (Tenor, Messenger & Radamès Cover) is excited to be taking part in his first production with Opus Concert Theater. He has recently appeared as Piquillo in the Victorian Lyric Opera's production of La Perichole and has performed with companies such as the Dell'Arte Opera Company in NYC, Maryland Lyric Opera, and Poor Richard's Opera in Philadelphia. He has also performed in concerts and other performances with the DCINY organization in Carnegie Hall, Charm City Comedy's Championship Comics, The Handel Choir of Baltimore, and the Bridge Ensemble. He currently studies with Kyle Engler. Chris resides in Baltimore with his wife Eliza and their son Liam.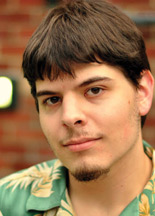 Benjamin Walker, (Tenor), a graduate from the University of Maryland at College Park, with a Bachelor of Arts degree in Theater. While in college, Mr. Walker performed with the Gamer Symphony Orchestra in the chorus, as well as the Kreativity Diversity Troupe, and worked as an actor, writer, and director in the group. His primary focus was costume making, with his work appearing in several plays and operas, including La Bohème, Miss Havisham's Fire and Rent, all of which were performed at the University of Maryland. He has sung with the Opus Concert Theatre before in the chorus for their performance of Dido and Aeneas last year. Walker's dream is to one day become a professional singer and songwriter, a goal he has been practicing to achieve since graduation. His primary influences for his singing style include the Beatles, Simon and Garfunkel, Freddy Mercury of Queen, and Chris Martin of Coldplay.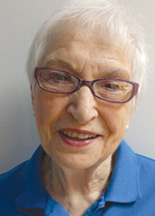 Inge Hyder, (Tenor) began singing practically non-stop since she met Bill, her husband-to-be, in the chorus of The Mikado at Queens College in New York in 1948. Many years later she and Bill were active members of the Comic Opera Company of Baltimore, putting on Gilbert & Sullivan operas annually for many years. Inge has also sung with the Handel Choir, the Baltimore Symphony Chorus, the Laurel Oratorio Society, the Columbia Choral Society, and the Columbia Pro Cantare. Presently she is a member of Encore Chorale, the UUCC (Unitarian Universalist Congregation of Columbia) choir, and the Bain/HCC chorus. She is enjoying her second production with Opus Concert Theatre.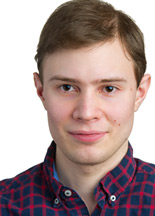 John Cupp, (Bass, Il Re/Pharaoh Cover) started piano lessons at age 4, and took up the organ and choral singing in college. In 2012, he graduated Frostburg State University with a degree in Mathematics. Since 2014, he has been the organist and choirmaster at the Church of the Advent, an Anglo-Catholic parish in South Baltimore. He currently studies the organ with Stephen Harouff.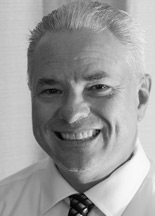 Jeff Houston, (Bass) enjoys singing in the ensemble of Opus Concert Theater. Mr. Houston's love for music and singing goes back to his earliest memories. In his spare time, he enjoys participating in endurance sports and hopes to run two marathons in 2018. He is also an accomplished nature photographer having won numerous awards. However, his favorite activity is volunteering as a foster parent with the Maryland SPCA, raising orphaned kittens—sometimes from the day of birth then up until they are ready to be adopted. He also volunteers with the LIVESTRONG Foundation as a LIVESTRONG Leader, raising awareness of cancer programs available to all those affected by cancer.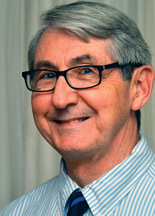 David Smith, (Bass, Stage Manager) was an enthusiastic participant in choral singing and musical theatre through high school. He allowed life to intervene until recently, when he resumed singing in his church choir. Dido and Aeneas was his first foray into opera and now he enjoys singing in Carmen—Vive La Liberté, Amahl and the Night Visitors and now AÏDA and helping his fellow singers.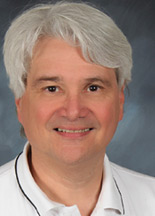 Kevin Crysler, M.B.A. is the president of Opus Concert Theatre. Previously, he had an extensive career as an actor, director, designer and producer in opera, theatre, television and film. He has narrated concerts for the Atlanta Opera and The Atlanta Symphony, and was the preview lecturer for Opera Pacific in Orange County California for nine years. He has taught acting for singers in the MFA program at Cal State Long Beach and has taught opera appreciation courses at University of California, Irvine and Saddleback College. He is currently the owner of Mr. Handyman in Anne Arundel County and a resident of Columbia.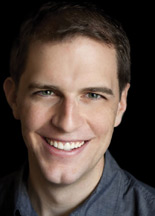 Jordan Randall Smith – (Supertitle Operator) is an award-winning conductor and the Music Director of Symphony Number One, Music Director at Hunt's Church, and was recently appointed Assistant Conductor at Hopkins Symphony Orchestra at the Johns Hopkins University. Smith was formerly Co-founder and Artistic Director of the Dallas Festival of Modern Music and Assistant Conductor of the Peabody Opera Theater. Lauded for being "an attentive partner" by the Baltimore Sun, his leadership of Mahler's fourth symphony was praised by the Sun's Tim Smith: "The third movement, in particular, was quite sensitively molded." According to the Ft. Worth Music Examiner, Mr. Smith, "drove an intensity in the air," leading the festival's ensemble in residence, Ars Nova Dallas, in a series of performances of Schoenberg's landmark Pierrot Lunaire. Conductor Alan Gilbert called Jordan's conducting of Boulez' Le Marteau sans Maître, "impressive."
In 2016, Jordan Smith was named a Baltimore Social Innovation Fellow for his work with Symphony Number One. He was the recipient of a Bruno Walter Fellowship at the Cabrillo Festival of Contemporary Music in 2010 where he studied with Marin Alsop, Gustav Meier, and Jennifer Higdon and conducted the festival orchestra in concert. An active supporter of new music, Jordan has a discography spanning six commercial releases and a history of commissions, leading over 40 world premieres. Jordan is also a student of early music, having formerly served as Apprentice Conductor of the Dallas Bach Society Orchestra and Chorus.
A Doctor of Musical Arts candidate in Conducting at the Peabody Conservatory, Smith was a student of Gustav Meier, Markand Thakar, and Marin Alsop. He received a Master of Music degree in Orchestral Conducting at Texas Tech University under Gary Lewis.
An enthusiastic advocate for classical music, Jordan was invited to give a TED Talk at TEDxMidatlantic 2017 and is a contributor to Baltimore Magazine. www.jordanrsmith.com